Light but rather resistant duraluminum fitment can stand extreme working loads.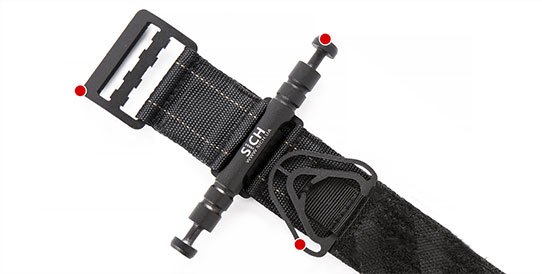 Les raccords en duralumin légers mais durables peuvent résister à un effort physique extrême.
Soft coating + integral buckle and platform + incorporated patented telescopic mechanism prevent from soft tissues pinching and from their atrophy, if the tourniquet is applied.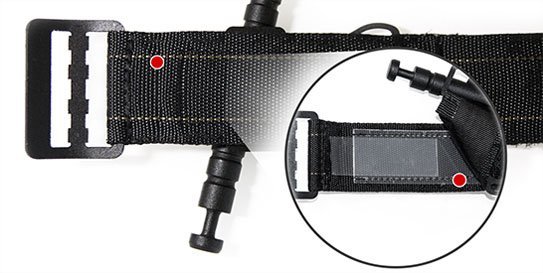 Matière souple + boucle et plateforme monobloc + mécanisme télescopique breveté à l'intérieur, évite tout pincement des tissus mous et leur atrophie lors de l'application du tourniquet.
Our special patented form of triangle enables quickly and securely to fix the stick and the tail of the rope.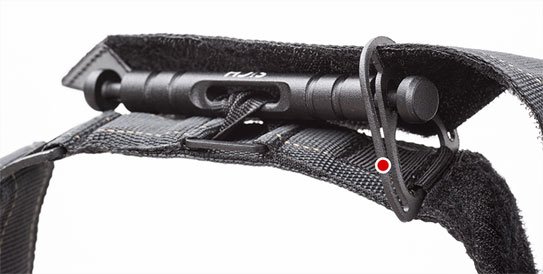 TRIANGLE POUR LA FIXATION
La forme spéciale et brevetée en triangle permet de fixer le bâton et l'extrémité libre du ruban rapidement et de manière fiable.
No any extra millimeter. The optimal size of the platform and its holder selected an result of numerous tests conducted under extreme conditions. Maximum square area and force of holder blocking compared with other tourniquets.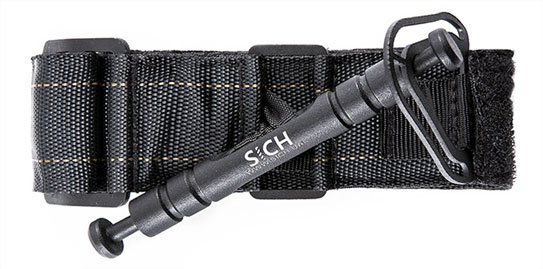 Pas de millimètres supplémentaires. La taille optimale de la plate-forme et du col, sélectionnée à la suite de nombreux tests dans des conditions extrêmes. Surface et force maximales du blocage du flux sanguin, par rapport aux autres tourniquets.
Due to special grey coating it is possible to make markings with any sharp object (bullet cartridge, nail, etc.)
Le spray gris spécial vous permet de faire des marquages ​​même en l'absence de marqueur, en utilisant n'importe quel objet pointu (cartouche, ongle, etc.)
EXTRASTRONG STICKING TECHNOLOGY
Special patented technology ensures extra strong sticking of the tape and its secure and effective operation at any state, being wet, snow-covered, dirty, in frost and heat.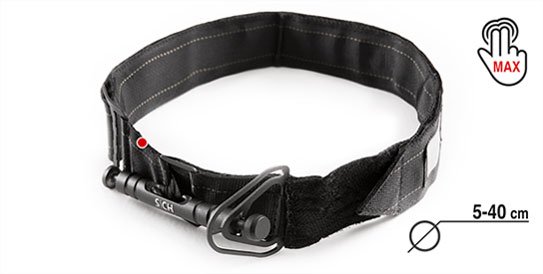 TECHNOLOGIE ADHÉSIVE EXTRAORDINAIRE
La technologie spéciale et brevetée permet un collage à haute résistance d'un ruban et son travail garanti dans des conditions humides, enneigées, polluées, par temps de gel et de chaleur.