Light but rather resistant duraluminum fitment can stand extreme working loads.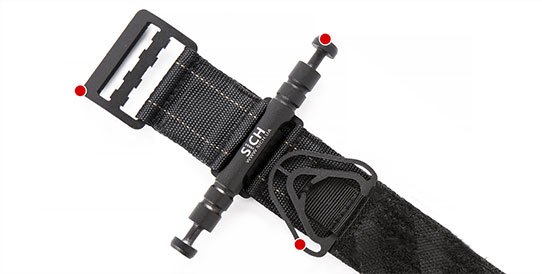 Los accesorios de duraluminio ligeros pero resistentes pueden soportar las cargas de trabajo extremas.
Soft coating + integral buckle and platform + incorporated patented telescopic mechanism prevent from soft tissues pinching and from their atrophy, if the tourniquet is applied.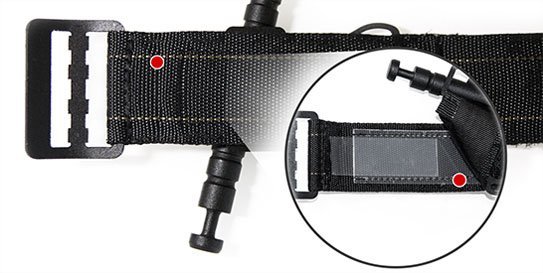 Revestimiento suave + hebilla sólida y plataforma + mecanismo telescópico patentado incorporado impiden cualquier pellizco de los tejidos blandos y su atrofía, si se aplica el torniquete.
Our special patented form of triangle enables quickly and securely to fix the stick and the tail of the rope.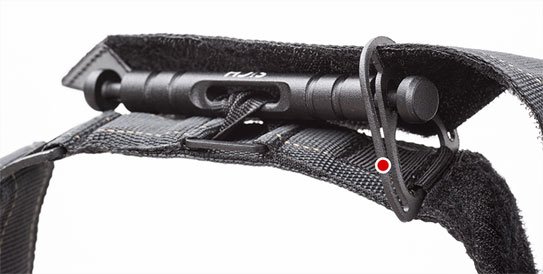 La forma especial patentada del triángulo permite fijar la barra y la cola de la cinta de manera rápida y segura.
No any extra millimeter. The optimal size of the platform and its holder selected an result of numerous tests conducted under extreme conditions. Maximum square area and force of holder blocking compared with other tourniquets.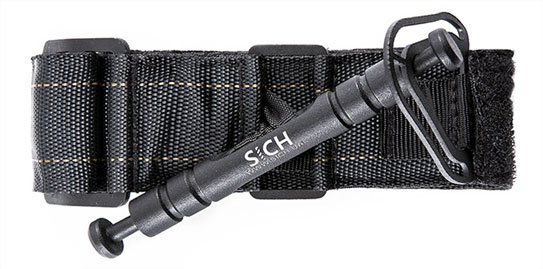 Nada de milímetro extra. Tamaños óptimos de plataforma y manívela seleccionados después de numerosas pruebas en condiciones extremas. Área y fuerza máximas para cerrar el flujo sanguíneo, en comparación con otros torniquetes.
Due to special grey coating it is possible to make markings with any sharp object (bullet cartridge, nail, etc.)
Debido al revestimiento gris especial, es posible hacer marcas, hasta con la falta de un marcador, utilizando cualquier objeto afilado (cartucho de la bala, clavo, etc.).
EXTRASTRONG STICKING TECHNOLOGY
Special patented technology ensures extra strong sticking of the tape and its secure and effective operation at any state, being wet, snow-covered, dirty, in frost and heat.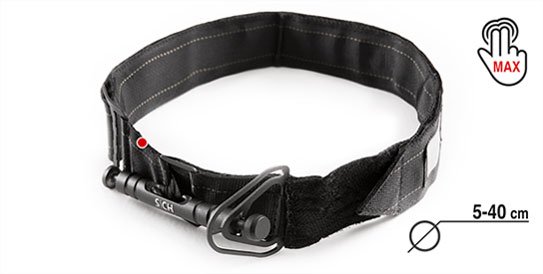 TECNOLOGÍA DE ADHESIÓN EXTRA FUERTE
La tecnología especial patentada asegura una adherencia extra fuerte de la cinta y su funcionamiento seguro y eficaz en estado húmedo, sucio, cubierto de nieve, en heladas y en color.